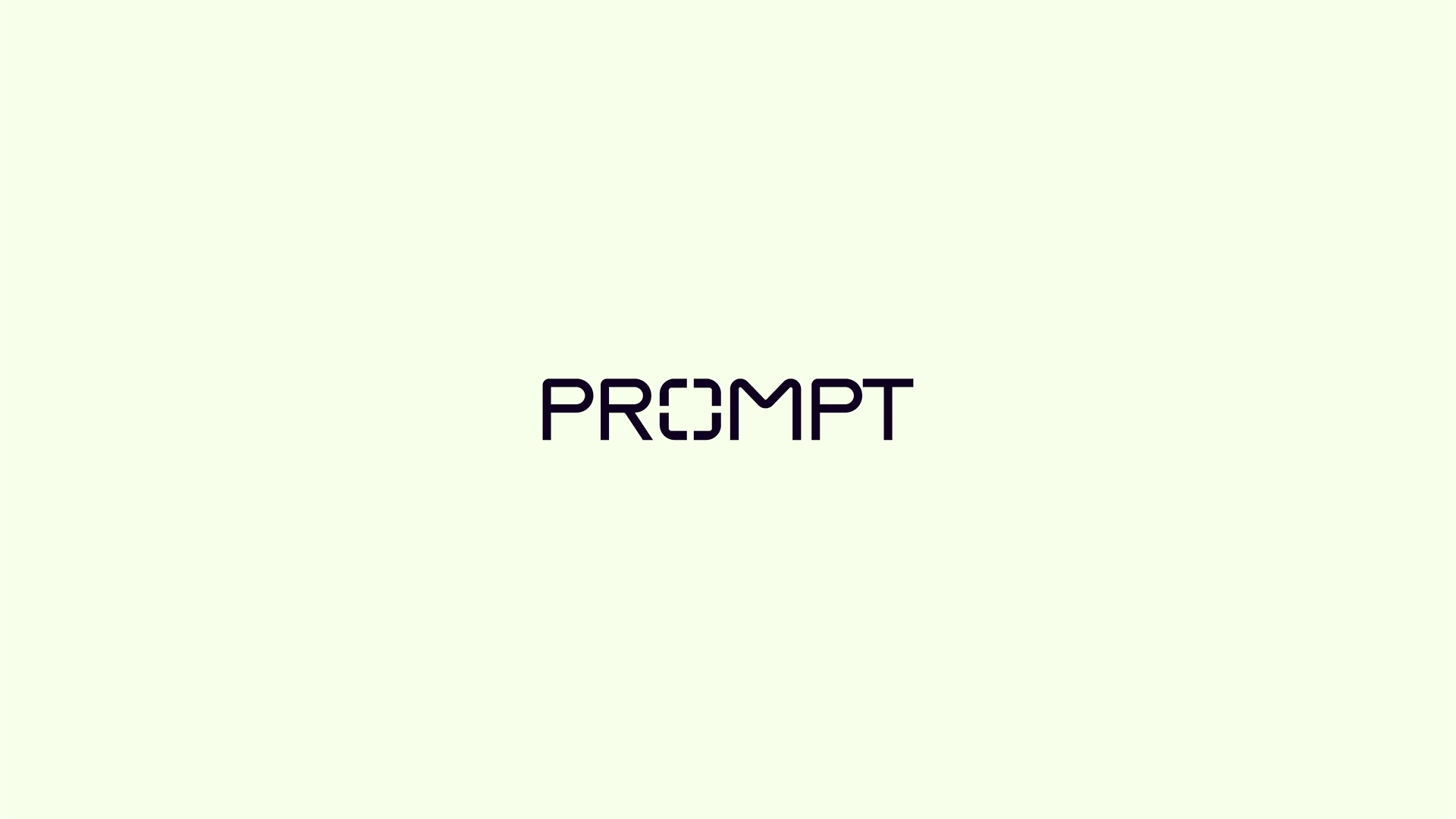 Be more content
with your content.

We are in the midst of a visual overload. And it's not just the outside content coming at us. It's our own stuff. Messy photo libraries, streaming video, and live cameras. It's content chaos. But, no more.
Say hello to Prompt, your new photo whisperer. It's like an AI assistant that speaks the language of photos and videos. Giving you back control over your visual world.
Put your media to work.
We wanted to craft a brand for Prompt that felt tech-forward and at the fore of the category. Unlike other AI models, Prompts product can produce highly specific information and data using your photos and videos. Capturing the cutting-edge way that the product can be trained on complex arrays of information around photographs and video, we developed a visual identity that telegraphs the dynamism of their offering.

The viewfinder became our way to frame the visual language for the Prompt brand. Integrating the bracketed "O" into the wordmark—the symbol became a flexible device that succinctly communicates the rather complex nature of how Prompt works.
The brackets provide a visual connection to the nodes within the Prompt product—identification points that build out a greater picture of the data within. We leveraged this by creating a shorthand symbol and extended it into a campaign language.
Out-of-home campaigns can cleverly utilize their setting, and act as a "frame", in which we can nod to the way that Prompt can be used to discover all kinds of information in your photos and videos.
Our Services
---
Brand Strategy
Naming
Art Direction
Identity Systems
Illustration
Print Design
Digital Experiences
Packaging
Content Creation
Animation