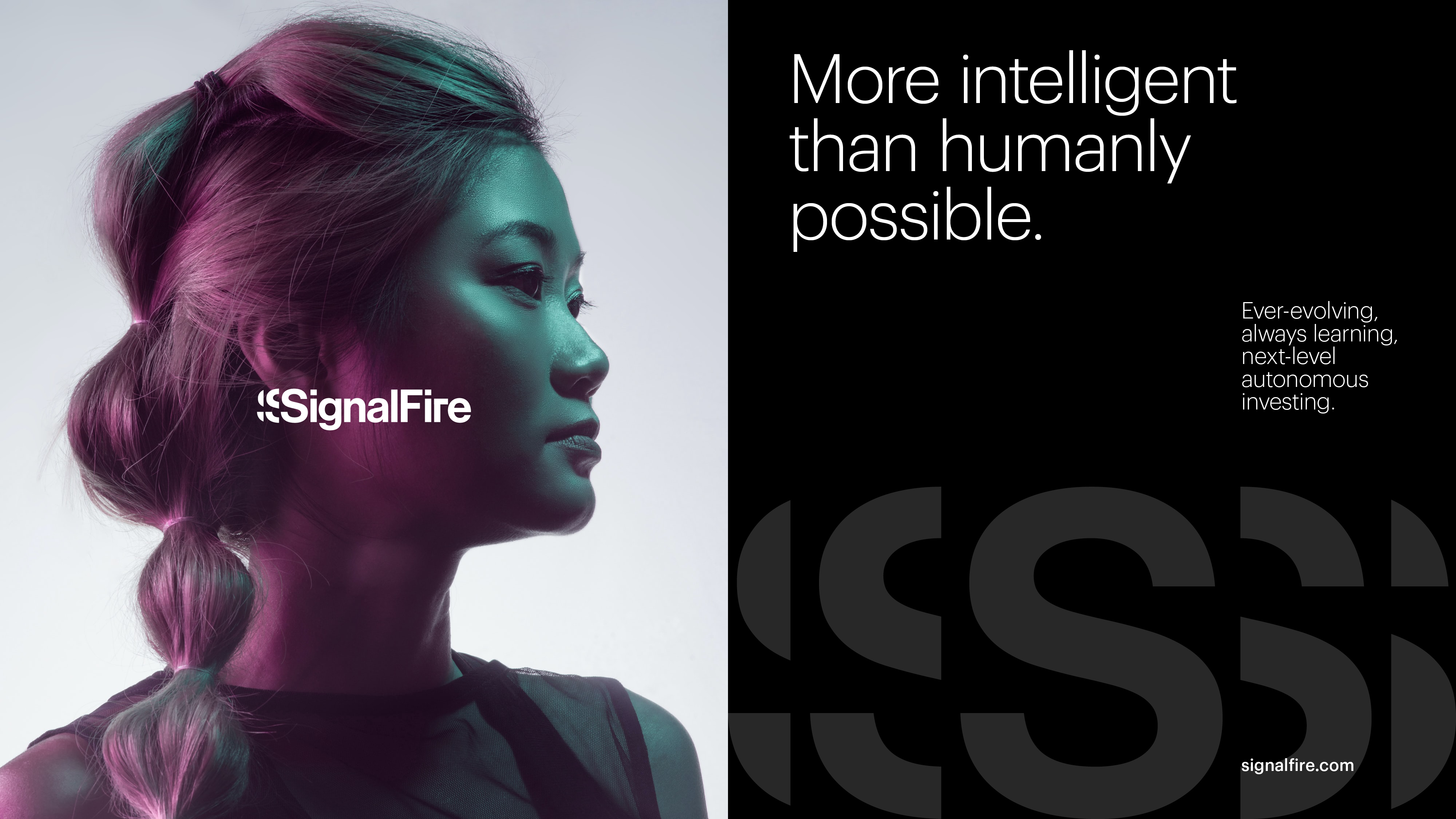 Services

---

Brand Strategy
Art Direction
Brand Identity
Copywriting
Web Design
Web Development
Animation
Collateral
Swag

The Challenge:

—

A group of engineers, data scientists, and investors coming from the biggest names in tech built a VC fund to solve founders biggest problems. Combining a deep advisor network from heavies at Twitter, Softbank, Instagram and Youtube, with products built by an in-house engineering team, SignalFire leverages data and insights to strategically invest in future-building companies.

With data, insights and technology unlike any other VC, how do you tell the story of an investment firm that is built from the bottom up like a tech company?




Our Solution:

—
Build a brand system that upgrades the SignalFire story — communicating their unique position as a tech-built VC, while aligning them with the people at the forefront of game-changing technology.

SignalFire 2.0.


A new logo was developed as part of the rebrand. Looking to the technical representations of signals (i.e. visual representations, classifications, movement, etc) and taking inspiration from the typographic posters of designer Wim Crouwel, we developed a dynamic identity that relies on a system of marks that live alongside a primary logotype.


A typographic solution elucidates the signal — a visual metaphor for SignalFire's expansive advisor network and deep, data-backed insights provided by proprietary tools developed by their engineering teams. The symbol set allows for a dynamic brand identity, working both as powerful graphics in isolation as well as coming to life through kinetic motion graphic animations.

The symbols act as a homing beacon for the new brand — telegraphing SignalFire's unique position in the VC space, and their commitment to partnering with game-changing founders in the tech world.
Our Services
---
Brand Strategy
Naming
Art Direction
Identity Systems
Illustration
Print Design
Digital Experiences
Packaging
Content Creation
Animation