Services

---

Brand Strategy
Art Direction
Brand Identity

Oakland-based yoga studio Vita caters to Bay Area stretch enthusiasts from Daily City to College Ave. Looking to expand their business reach to the larger Northern CA market, it was time for an update.

We were approached to create a unique tone that would speak equally to the yogi elite, as well as welcome first-timers, apprehensive to get started.
The goal was to craft a modern and elevated mark—simultaneously conveying the contemporary approach to yoga that Vita champions, while nodding to the calming warmth that this practice brings.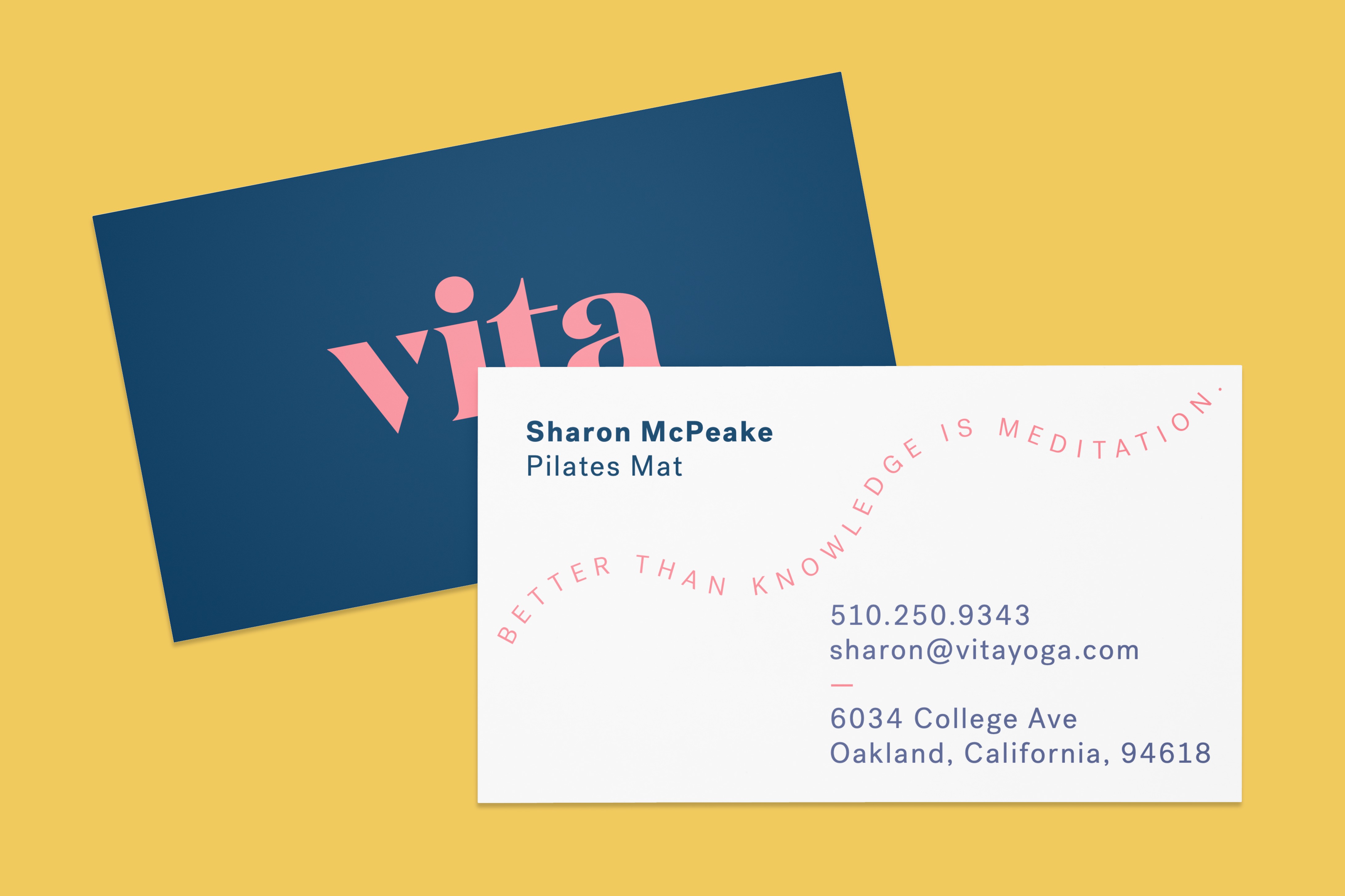 A striking yet elegant wordmark, bright color palette and messaging that bends and curls like stretching bodies — the visual system is at once cheerful and harmonious.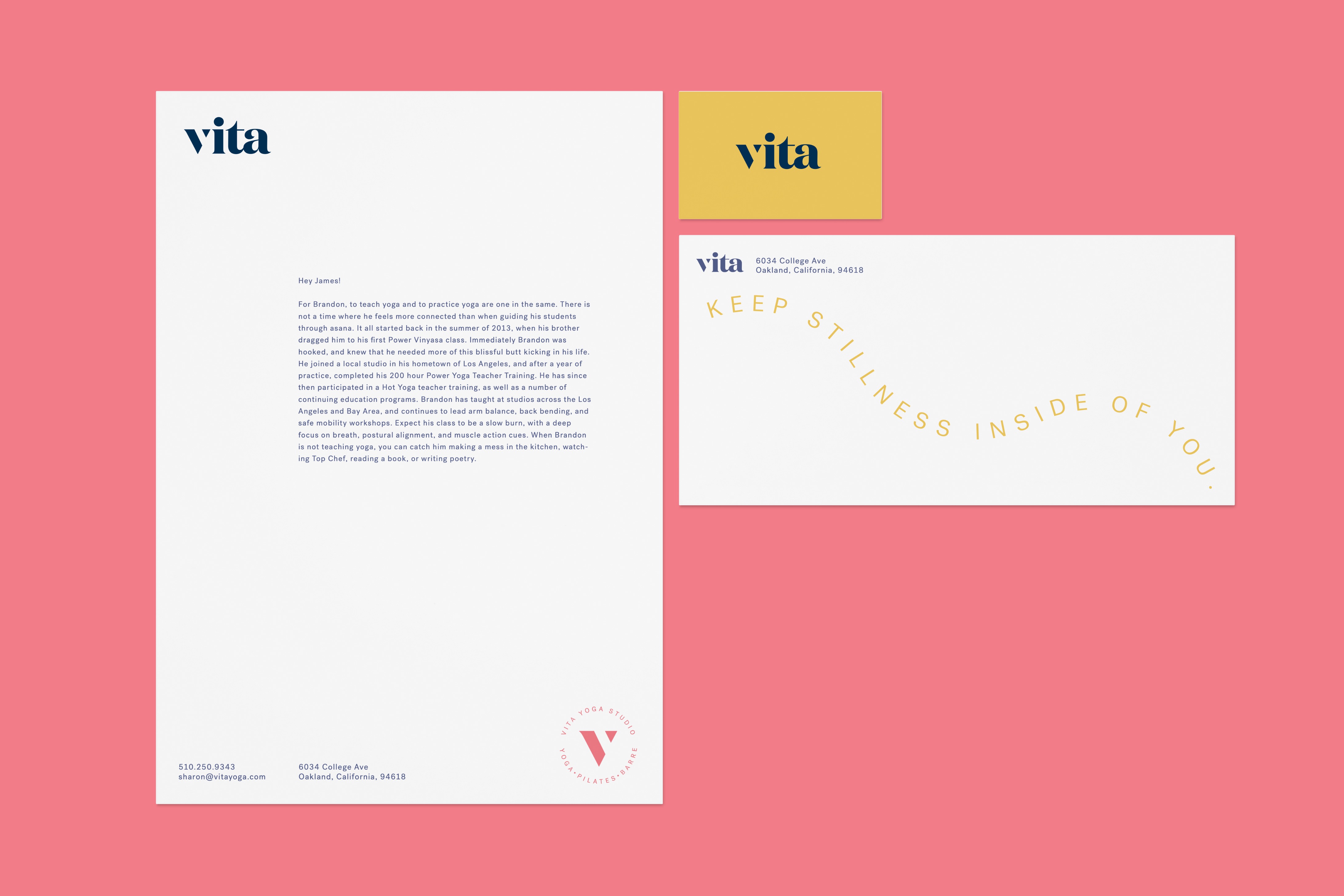 Our Services
---
Brand Strategy
Naming
Art Direction
Identity Systems
Illustration
Print Design
Digital Experiences
Packaging
Content Creation
Animation